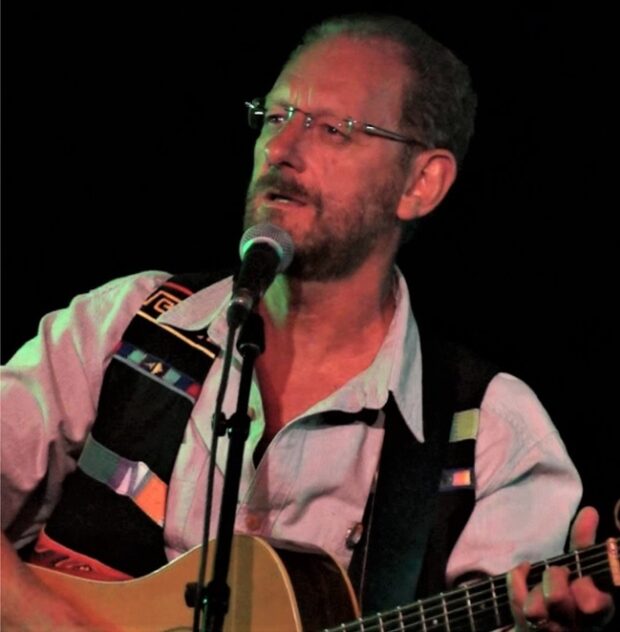 Brendan Nolan started his career as a ballad-singer of traditional songs in his native Ireland. A gifted storyteller, guitarist, and vocalist, he has created beautiful original songs and has been keeping traditional music alive for decades wherever he has lived - Ireland, Montreal, and his current home in St. Pete Beach, Florida. He has performed at major folk festivals throughout North America, including the Winnipeg and Lunenburg festivals in Canada. He has also performed at several major Irish and Celtic festivals - Milwaukee, Savannah, Kansas City, and the North Texas Irish Fest, to name a few. 
Brendan has recorded eight albums, including his 2013 double CD Live at the Side Door, which features Colin Farrell on fiddle and whistle. Brendan was the first musician to set one of Holly's poems to music, which sparked the idea of creating an album.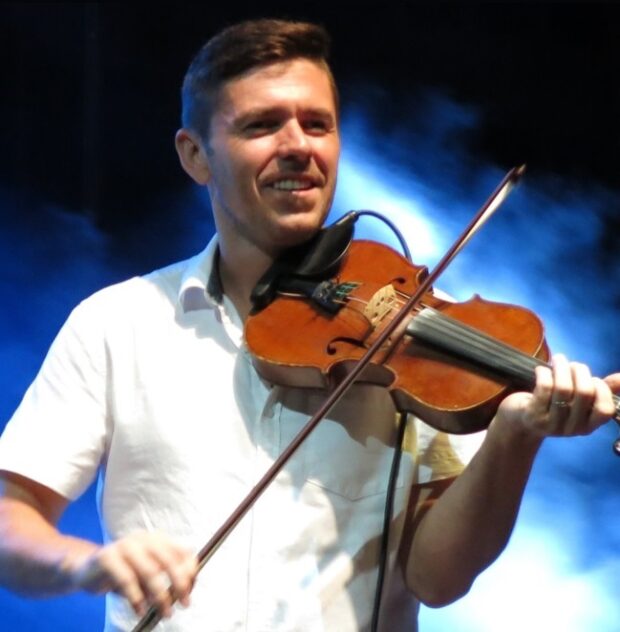 Colin Farrell is an award-winning fiddler, Irish whistler, and composer.  He is a member of the acclaimed band Lúnasa and has performed and recorded with many great musicians in Europe and the US, including Flook, Grada, Julie Fowlis, Tim O'Brien, Natalie Merchant, Mary Chapin Carpenter, and the Ashley Davis Band.  
Colin has released several well-received albums, including Make A Note which was awarded Instrumental Album of the Year by Live Ireland, Music and Mischief with Kevin Crawford and Patrick Doocey, and Live at the Side Door with Brendan Nolan.  A native of Manchester, England, Colin obtained a Masters in Traditional Irish Music from the University of Limerick, Ireland.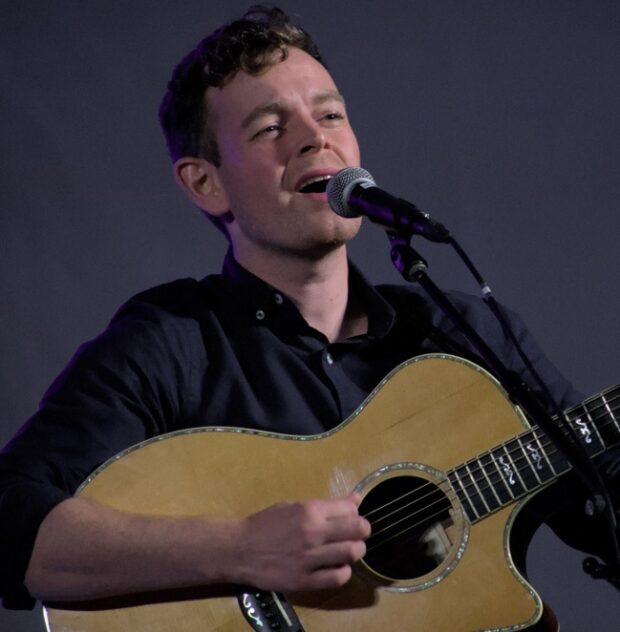 Dave Curley is a multi-instrumentalist, singer, and songwriter from Galway, Ireland. After graduating from the University of Limerick's Irish Music and Dance program with first class honors, Dave started making big waves in the Irish music scene in Europe and the US.  He has performed with Grammy Award winner Moya Brennan of Clannad, the Brock McGuire Band, the Ashley Davis Band, and Lúnasa.  
In 2022, Dave was awarded best male vocalist of the year by American Celtic Listener Supported Radio (ACLSR) and in 2021 his trio, One for the Foxes, was awarded album of the year.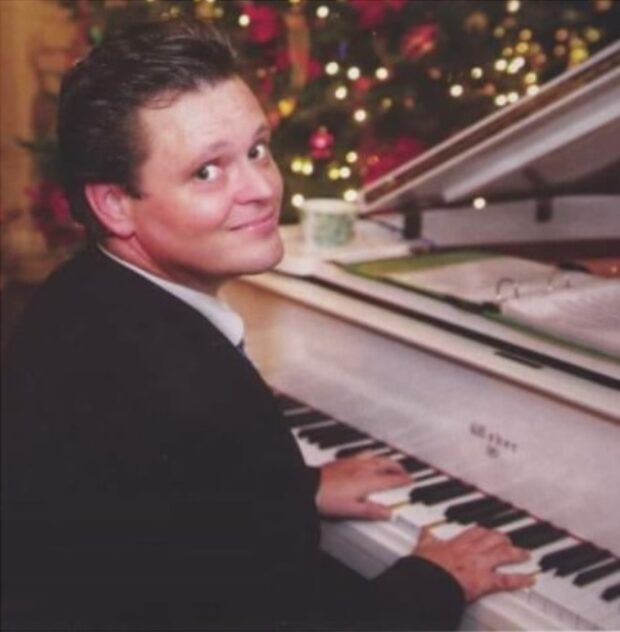 Julian Bond was born in England and studied at the Guildhall School of Music and Drama in London, graduating with an Honors degree in Music Composition.  He has worked across the globe as a composer, pianist, conductor, and producer.  He currently lives in Orlando, FL, where he performs with many organizations including Walt Disney World, Universal Studios, and Central Florida Community Arts.  
Julian has won numerous awards for his playing and writing, including EMI's "Make Music" award and the Alexander Grotsz Prize for Composition. In 2004 he was named one of America's top 10 young film score composers by Turner Classic Movies.  Julian is also an accomplished professional magician.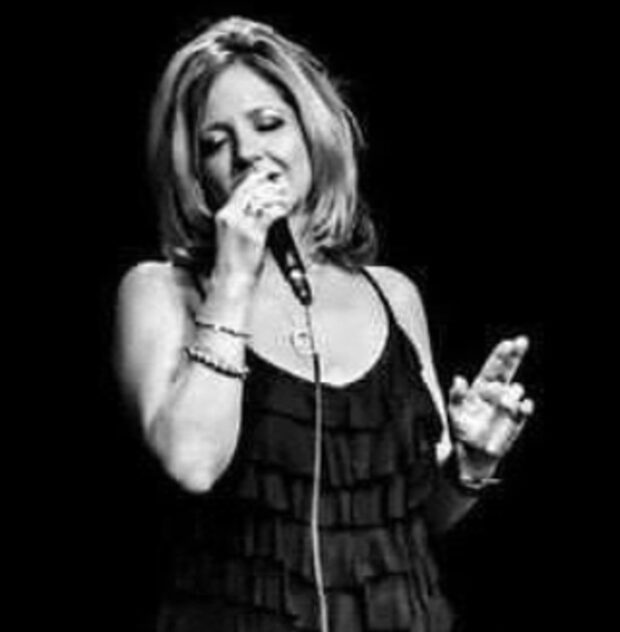 Michelle Amato is a dynamic vocalist whose versatility has led to performances and recordings with a diverse array of artists, including Liza Minnelli, Quincy Jones, Sandi Patty, and Yanni, touring with him as a featured soloist. She has also performed with Cirque du Soleil, the Orlando Philharmonic, the Memphis Symphony, among other orchestras, and can be heard on many recordings for The Walt Disney Company.  
Michelle holds a Master's Degree from the University of Miami School of Music and has directed jazz vocal ensembles and taught private voice at colleges and universities.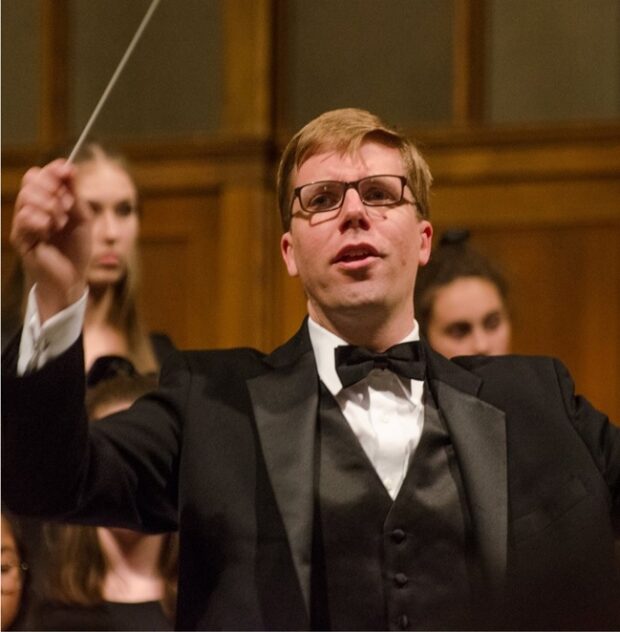 Justin Chase is the choral director at Lake Nona High School in Orlando, FL, and the Director of Music at the Winter Park Presbyterian Church. Justin is a Nationally Board Certified Music Teacher and the winner of the 2008 Grand Bohemian Excellence in Arts Education Award. Choirs under his direction have performed for the Florida American Choral Directors Association Conference and at the President's Concert for the Florida Music Educators Association. He is the President Elect of the Florida American Choral Directors Association.
Justin holds a Bachelor of Music Education degree from Florida State University and a Master's degree in Music Education from the University of Central Florida.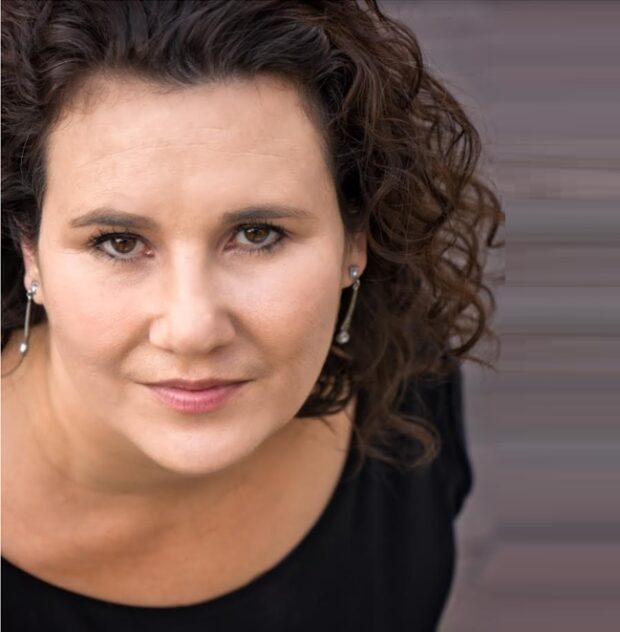 Meghan Hone has a passion for opera and musical theater, both as a performer and an administrator. On stage as a mezzo-soprano, she has been praised for the depth, warmth, and richness of her voice, as well as her ability to engage an audience. She has performed in numerous productions across Central Florida with Opera Orlando, the Orlando Philharmonic Orchestra, Central Florida Vocal Arts, Opera Tampa, and the Opera Tampa Singers. Her favorite performances are community outreach events. She is currently serving as the Artistic Administrator for Central Florida Vocal Arts and Opera del Sol. 
Meghan is a graduate of Florida State University and is pursuing a Masters degree in Arts Administration at Northeastern University Graduate Programs.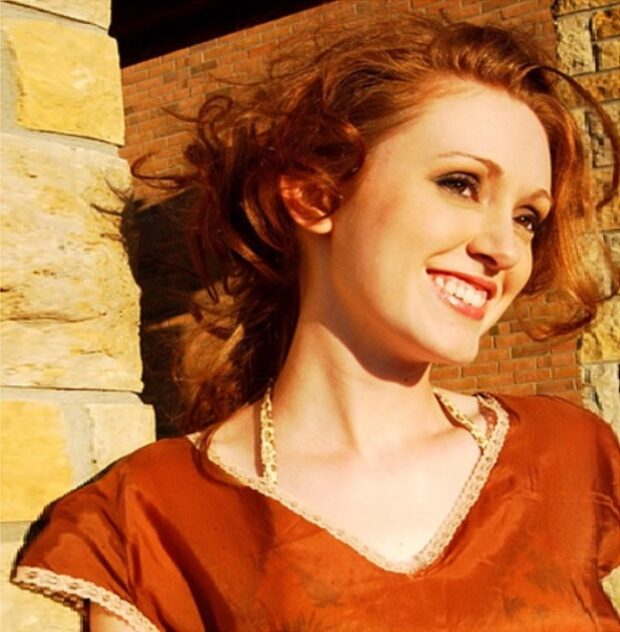 Mella Barnes is a professional session singer, songwriter, and voiceover artist. Over the last 10 years Mella has established herself as a successful artist with work featured in national commercials, radio, and music education institutes. She performs in a variety of styles and genres such as pop, rock, and ballads. She is also an active writer and blogger, focusing on vocal performance and navigating the business side of the music industry. Mella is a native of Detroit, MI, and she is a graduate of Specs Howard School of Media Arts with a degree in Radio Broadcasting.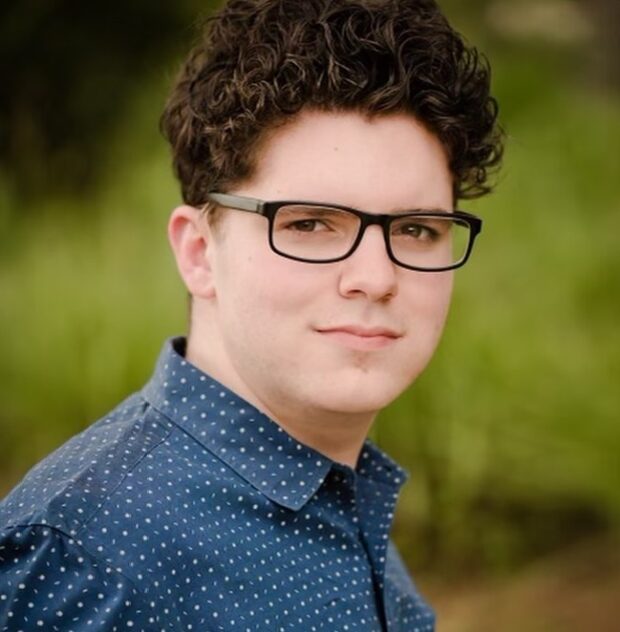 Jackson Chase is a vocalist and actor who has performed at numerous theaters and festivals including the Orlando Shakespeare Theater, the Orlando Repertory Theatre, and the Minskoff Theatre in New York City. In June 2022 Jackson competed at the Jimmy Awards, earning Best Performance in an Ensemble. In November 2021 he won the Best Solo Musical award at the Orange County Thespians Festival and the Critics Choice for Solo Musical at the Junior Thespians Orange County Festival in 2019. Jackson Chase attends Lake Nona High School where he performs in the theater, chorus, and jazz band programs. Jackson plans to study music education and acting at Florida State University.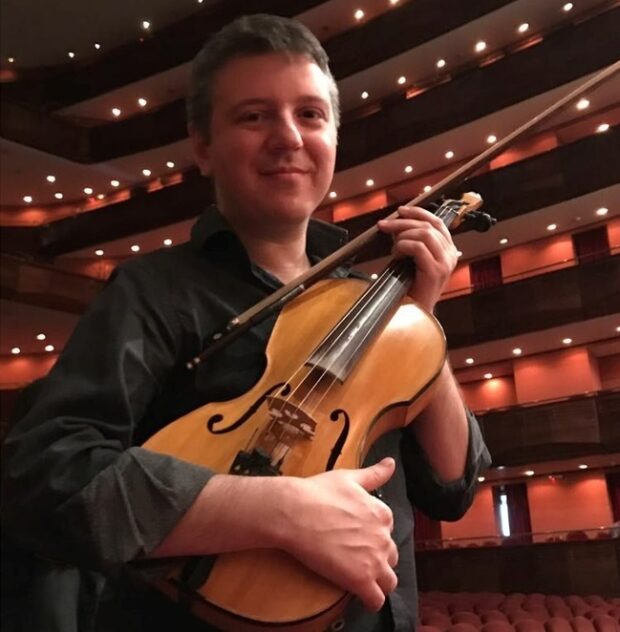 Gustavo Eiriz is a composer, arranger, and multi-instrumentalist from Buenos Aires, Argentina.
He has served as a violist at the Stable Orchestra of the Argentine Theatre (Opera House) and a violinist and violist in many Argentinian tango orchestras in Buenos Aires. He also frequently performs and records guitar and piano in many styles such as rock, pop, and blues. In 2018 he recorded and released 
Tango en Guitarra Eléctrica
, a collection of 12 tango guitar songs. Gustavo studied classical guitar, violin, piano, composition, and orchestral conducting at Argentina's national conservatory.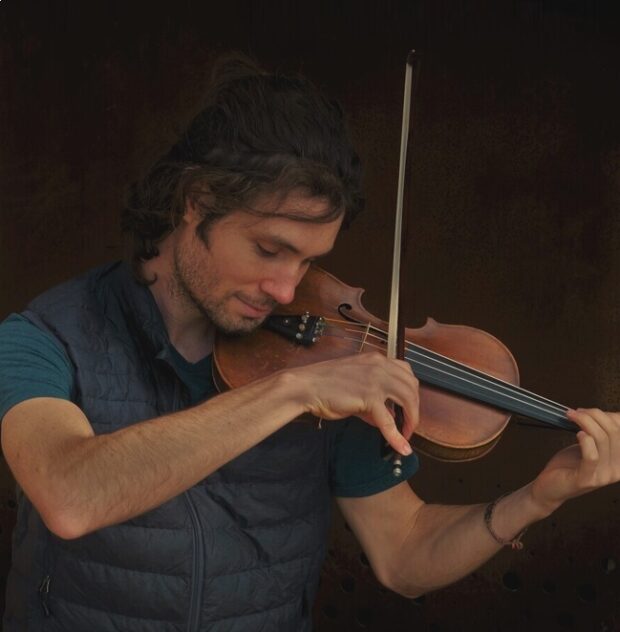 Davey Copeland is a violinist and composer who has been living an artistically nomadic life since 2011. Having picked up the violin at the tender age of five, he has studied music passionately, recording his own compositions, as well as serving as a session musician on dozens of recordings.
Davey has composed and performed in many styles such as rock, folk, classical, swing, pop, funk, blues, and jazz.
He is also a world traveler and adventurer who scouts the world in search of inspiration and new experiences.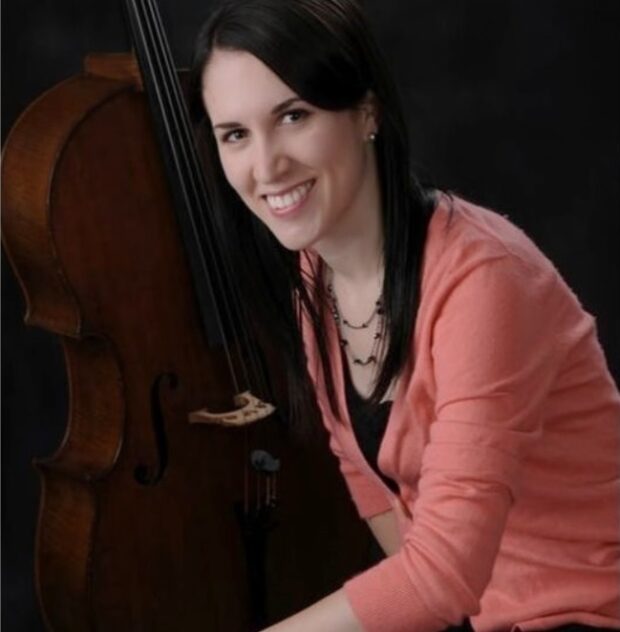 Cellist Elise Jimenez is a chamber musician, orchestral player, and soloist who has performed with Yo-Yo Ma, Celtic Thunder, Johnny Mathis, and Andrea Bocelli.  Elise earned her Bachelor's in Music Performance at Stetson University and won a chamber music assistantship in the Graduate Piano Trio at the University of Florida. She completed her Masters of Music degree in Cello Performance in 2014. She currently studies with Helga Winold, Professor Emeritus from Indiana University. 
Elise currently teaches at Seminole State College as an Adjunct Professor, at Saint Andrews Conservatory of Music, and she maintains her own private studio. She currently performs with a variety of groups, including the Orlando Philharmonic.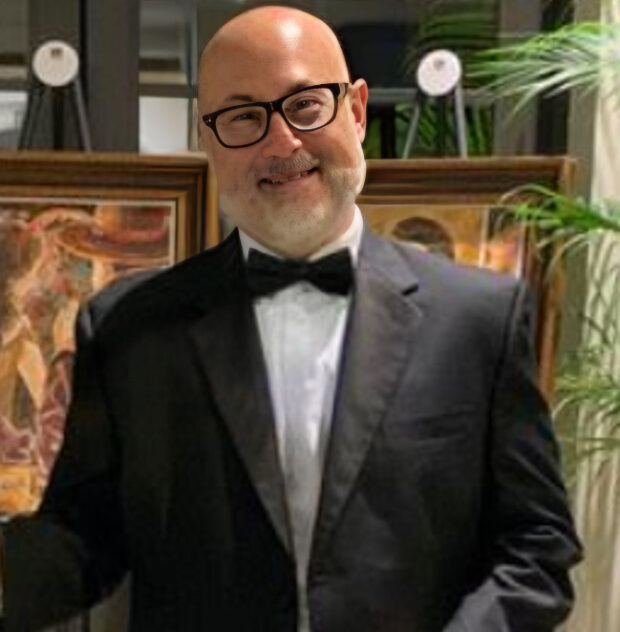 Ed Krout is a keyboardist, producer, and musical director with a soulful, jazzy touch which pervades his many styles of performing and producing. Ed has been in the recording industry for over 25 years, and some of his accomplishments include touring with the blues great Yvonne Jackson, arranging and scoring cabaret shows with Martin Charnin, (director and lyricist of the musical
Annie
) for Shelly Burch, serving as music director for a stage production of
Peter Pan
, and producing for Zenith Records (UK) with Toscha Comeaux. He has produced, played on, and supervised countless productions of Jazz, Blues, R&B, and other genres.
Ed is also the studio manager of Phat Planet Studios, located in Orlando, FL, where many of the songs for "Beneath White Stars" were recorded.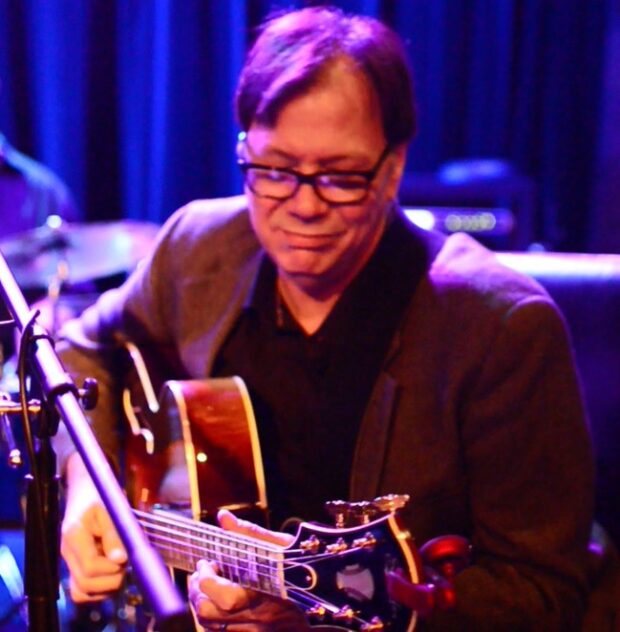 Chris Cortez is a guitarist, singer, producer, audio engineer, and videographer.
He grew up in the Orlando area and then traveled the world as a musician, eventually returning to Orlando in 2015.
Chris performs with many artists in the Orlando area and leads a four-piece jazz group featuring
Ed Krout, Walt Hubbard, and Doug Mathews.
He owns and operates the Blue Bamboo, a popular venue for performing artists, located in Winter Park, FL.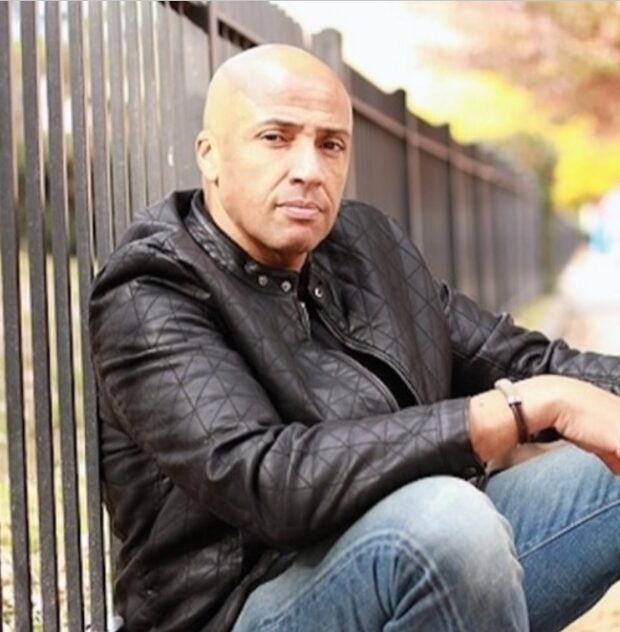 Miles Simmons is an experienced vocalist with over 20 years of performance in the United States and Europe as a professional entertainer. He performed for 12 years as a member of The U.S. Army Band "Pershing's Own," The Army Chorus, and The U.S. Army Voices. He was part of performances for three former presidents, and he also has sung back-up for several artists including John Secada, Natalie Cole, Kenny Rogers, Lee Ann Womack, and opera star Renee Fleming at Super Bowl XLVIII. In addition, he has performed theatrically, touring with several original Broadway shows.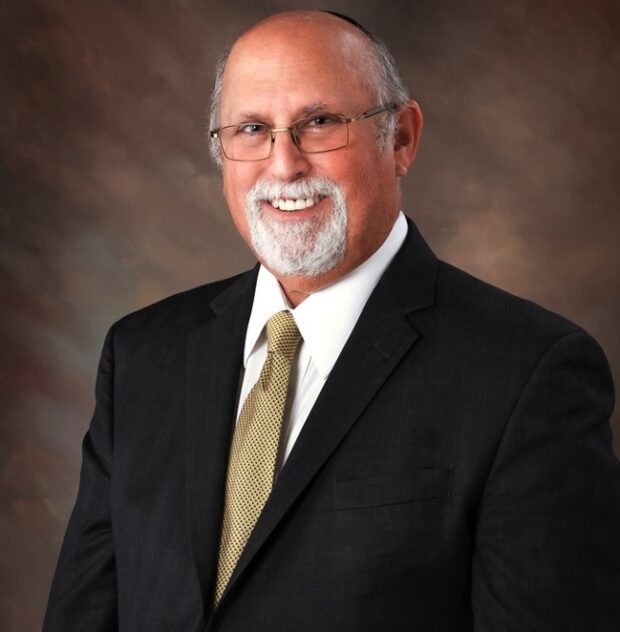 Cantor Allan Robuck has been the Cantor at Congregation Ohev Shalom in Orlando, FL since 1991. His primary cantorial training was with Cantor Moshe Friedler, then of congregation Rodeph Shalom in Tampa. He attended the University of Cincinnati College-Conservatory of Music, where he received a degree in Music Education with a minor in Jazz Piano Performance. After teaching public school music in Ohio, Cantor Robuck relocated to Orlando and worked as a performer at Walt Disney World for 12 years. He first performed at Ohev Shalom as a member of the choir. He has been a member of the Cantors Assembly since 2001.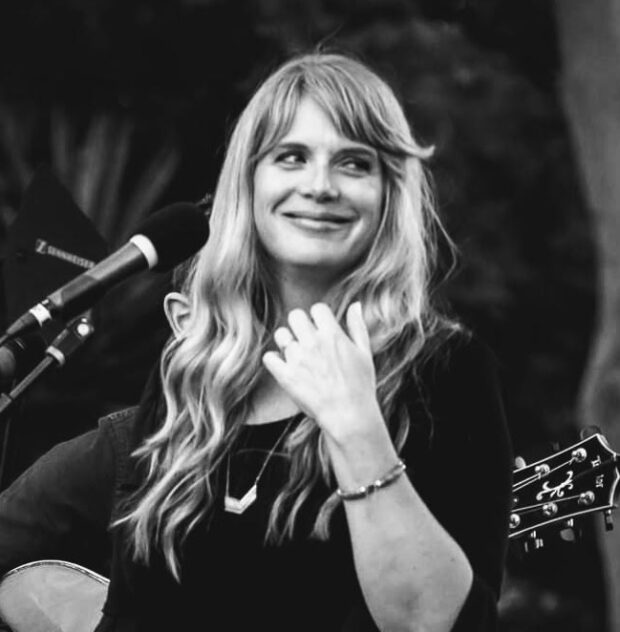 Ashley Davis is a vocalist, songwriter, and guitarist hailing from Lawrence, KS. She is a graduate of the University of Limerick's World Academy of Music and Dance, and she has recorded and performed with Irish music legends John Spillane, Moya Brennan, Paddy Moloney, and Eileen Ivers. Ashley has toured the world and released seven albums with her band, the Ashley Davis Band, most recently the well-received album "When the Stars Went Out" with Dave Curley, Colin Farrell, Duncan Wickel, and Will MacMorran.  
Ashley is also a founding member of the Crannua Collective, a collaboration of three generations of writers and musicians, who create original music celebrating their collective and individual musical backgrounds spanning from Ireland to the prairie of Kansas.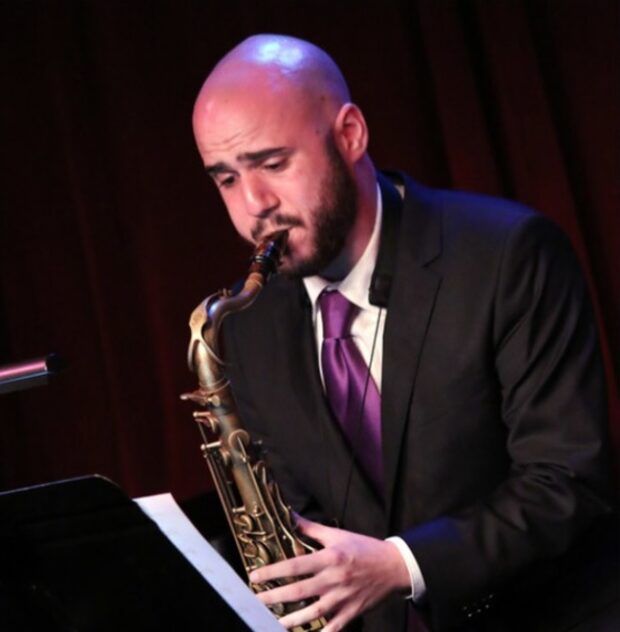 Josh Plotner is an acclaimed multi-instrumentalist with a specialty in woodwinds. He is also a gifted composer, arranger, and recording artist. He has recorded for film, television, video games, and albums, as well as playing on Broadway. Some of his recent endeavors include The Lion King on Broadway and recording for "Star Wars: Galaxy's Edge" at Disneyland/Disney World. He has also performed at Carnegie Hall and Lincoln Center. Josh graduated with honors from the Berklee College of Music with a double major in Performance and Jazz Composition.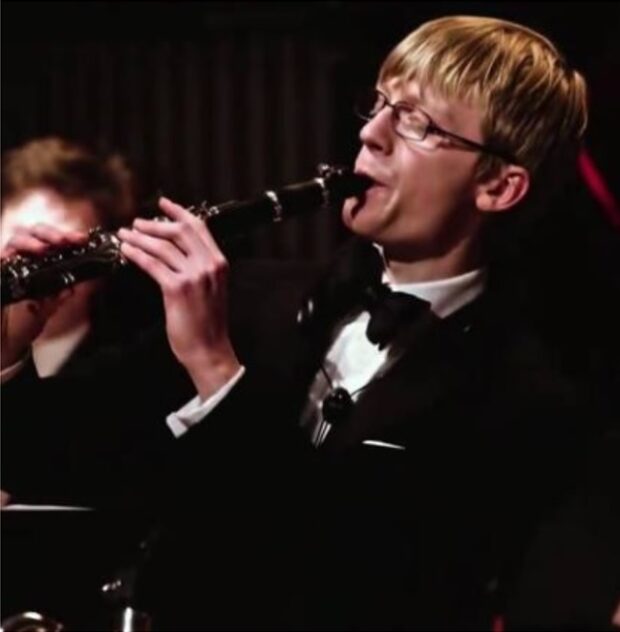 Michael Grant is a London-based performer focusing on the clarinet, bassoon, saxophone, and flute. He is classically trained and has considerable experience performing with orchestras. Much of this was gained during his time at the University of Durham (England), when he performed as principal clarinetist with the University Chamber and Symphony Orchestras.
Today, alongside freelance work, he plays clarinet regularly for the Welsh Musical Theatre Orchestra.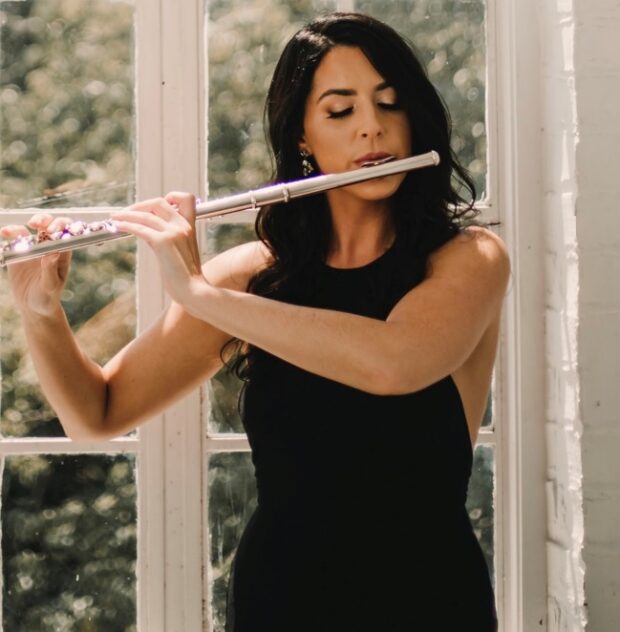 Amanda Johnson, a native of Knoxville, TN, decided to learn flute at the young age of nine. She went on to study classical music and inorganic chemistry at East Tennessee State University in Johnson City, TN, and served as the principal flutist in ETSU's Wind Ensemble.
She received her Doctor of Pharmacy from the Bill Gatton College of Pharmacy and became a professor in ETSU's Allied Health Sciences Department. In addition to serving as a professor and clinical pharmacist, she continues to perform in many ensembles with a wide variety of musical genres including Celtic, jazz, and classical.
---
Photo Credits
Brendan Nolan: Maureen Walsh-Nolan; Colin Farrell: Amy Strong; Dave Curley: WJ Burns Photography; Justin Chase: Tom Garland; Cantor Allan Robuck: Peter Berg Photography; Josh Plotner: Kevin Alvey